About My Reviews
These reviews aren't meant to be a reliable dissection of literary treasures written to sell books, just in case you were wondering. They're written for fellow bookworms whose reading time is precious.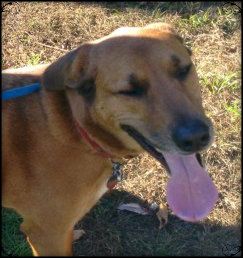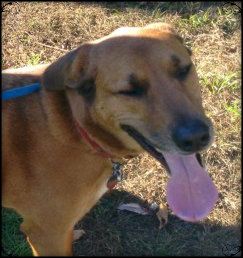 This guy is responsible for most of these "reviews". Don't let his goofy looks deceive you, he is slightly smarter than he appears but his taste in books is questionable, not to mention his grammar, and he DNF's all the time because he's kind of full of himself and thinks he has better things to do than read lousy books. If you don't like something he writes, I don't recommend sneaking up on him unawares to give him a talking-to because he may eat your face off. He's a little nutzo.
Once in a blue moon, Demon Kitty steps up and writes a little something. He gives nothing but 1 stars because he can. If you feel compelled to send some shade his way don't expect an answer. He's kind of a dick, if truth be told.

All of our "reviews" will always be based purely on whim, fancy and mood. No two will ever be the same and they will always be 100% honest. They are not to be taken too seriously. Sometimes we use gif's, sometimes not, sometimes we're long-winded, sometimes downright lazy. Hey, you get what pay for around here. If, for some crazy reason, you still want a review of your weird, dark and amazing horror novel (or DVD), romance or audiobook that has been edited and is ready to face the harsh, cruel world please fill out the form below. If you've read through all of this crap and a few of our reviews and you still want a review, the odds are much higher that you know how we operate and you might just have something we'd love to review. Just remember we post the good, the bad and all of the stuff in the middle and we gleefully post it everywhere.

Horror and romance of all shades and flavors. We accept ebooks (mobi), old fashioned books and audiobook downloads.
WTF Does DNF Mean and Will it Happen to Me?
We reserve the right to DNF any book received in for review and will write a review saying why it drove us to such drastic measures. If you can't deal with this, please do not submit your book.
Horror films and horror tv shows. Yep, that's it. If you'd like to send us a DVD, we'd be happy to give it a look-see as well as run a giveaway. DVD reviews are run every Friday.
When Will Reviews Be Posted?

We're a small, busy crew so if we contact you please be patient. We don't take on more than we can handle so you may not hear from us right away. We don't want to stress ourselves out by taking on too much. Turn-around is typically 30 days.
Where Will Reviews Be Posted?
Reviews will be posted at Amazon, Goodreads, Booklikes, Horror After Dark and Netgalley (if an ARC is grabbed there).
Please note: I will not be responding to any requests until I make my way through my last Netgalley binge (that place is so dangerous!). It's nothing at all personal, I'm just a slow poke with a job and too many pets. As I free myself up, I'll be going through your requests and responding to all that sound like books I'd love. Please don't be offended if you do not hear from me, I have little reading time and have peculiar taste in books. If your book is horror related you can also submit directly to Horror After Dark where a team of reviewers will see your title. Click this link to have a look-see. Thanks a bunch.