This was the perfect palate cleanser after the last horror show of an audio I finished. I was a little worried when I began and feared it would be super sad. It says it is about the life lessons learned from the world's greatest golden retriever, their Tara, who died too young of cancer, and inspired the couple to start rescuing old and unloved dogs. And there are life lessons here but much to my delight, this book tells more about the couple's current menagerie and is just as humorous and self-deprecating as Dogtripping. Now they have 20, 30, 40? (I just couldn't keep track) because one is never enough!
This book felt like reading a sequel to Dogtripping and that made me unbelievably happy. When I finished Dogtripping I was sad only because it was over. Finding this book was like a wish come true. Some of the stories were a little familiar but ask me if I care? I do not and I will not say anything negative about this book. We learn more about some of the dogs that were mentioned in Dogtripping as well as a bit more about their beloved Tara. It takes place after they've moved their California dogs to Maine. And surprisingly the dogs, all of the dogs,very unlike me or my dogs, love the cold weather.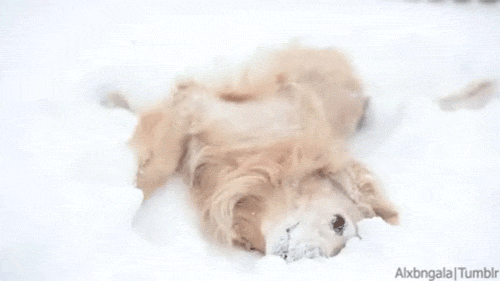 I love reading about people who go to great lengths to save unwanted, unadoptable, sick and miserable dogs and make their final years happy and comfy. If you're a dog lover you'll love this book but personally I need to stop reading these before my husband and I become these people.