I picked this for my Young Adult horror square for the Booklikes Halloween Bingo.
Young adult typically aggravates me but the blurb of this one sounded like it had potential. It promised, "A startling, seductive, deliciously dark debut that will shatter your definition of YA fantasy" and it was already on my Ipod thanks to the Sync program. It was supposedly about a girl who can kill people with the lightest of touches. Now that is a terrifying super power! Wish I had it.
Those deceptive blurb spin-masters had me at deliciously dark, truly that's all it takes, but they lost me at love triangle, stupidly TSTL selfish heroine, inconsistent characterization and cliffhanger. Funny how they never put those things in their blurbs, isn't it? Most sadly, this book was not any of those other things it promised. I was not startled, seduced or shattered by its delicious darkness. In the end, I was bored, vaguely annoyed and finally completely hissed off.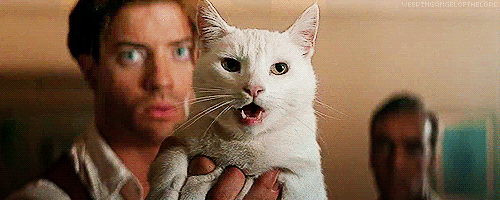 Sorry, had to do it.
Twylla is a sixteen year old executioner of treasonous folks in some fairytale land of yore. Oh, btw, if you're expecting accuracy with this review you might want to stop reading now because it's not going to happen. I listened to this on audio and I didn't take notes so this is all coming straight from my crappy memory. Anyhow, Twylla is something called Daunen Embodied. Basically she's a tool of the Queen (a very Evil Queen, of course) and is the human embodiment of the child of some god and goddess and she has the touch of the death. Only the royal family is immune. Thusly, she belongs to them and is betrothed to the Prince. Like an obedient little tool, she goes along with this even when she's made to do something unforgivable because they supposedly send money and food to her little sister that she loves so very much (sooo very much she never once attempts to see her in four years). Oh, and the Prince is a rather comely lad so things could be worse.
Into her solitary, lonely life enters a new guard. A young guard. A cute guard. His name is Leif. Oh yes it is. Twylla and Leif. I wouldn't make that up. They should be running barefoot in the mystical forest whilst holding hands, hair flying in the wind, with names like those. Leif doesn't act like other guards. He is not terrified of coming too close to her body. You might be able to guess what starts to happen here so I won't bore you with the predictable details of that turn of events.
Treachery and betrayal and foul plans are afoot. I will not reveal any of the big secrets because I am not a despoiler of books, even when they leave me feeling very sorry that I've read them. The narrator is decent. She gives the characters a lovely little lilt that adds to the fantasyland feel but she couldn't save the WTFery of the last few acts of this story. Oh my. That last third was a doozy that caused me to lose sympathy for nearly every character in the book and then it ended on a cliffhanger.